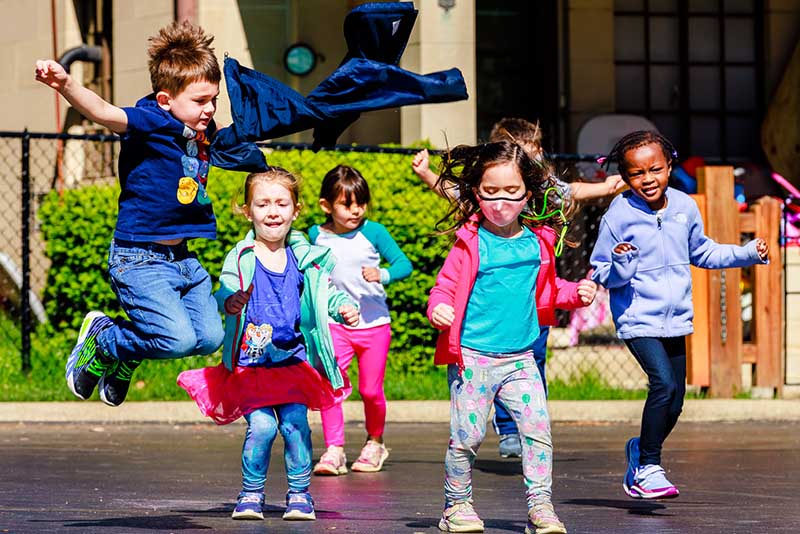 Considering Communion of Saints School for your Kindergartener?
Join us for fun and refreshments for the whole family at a Kindergarten Play Date!
Meet other families and our teachers while you learn more about our values-based curriculum and how COS prepares students for our area's most selective high schools.
COS Family & Alumni Welcome Back Picnic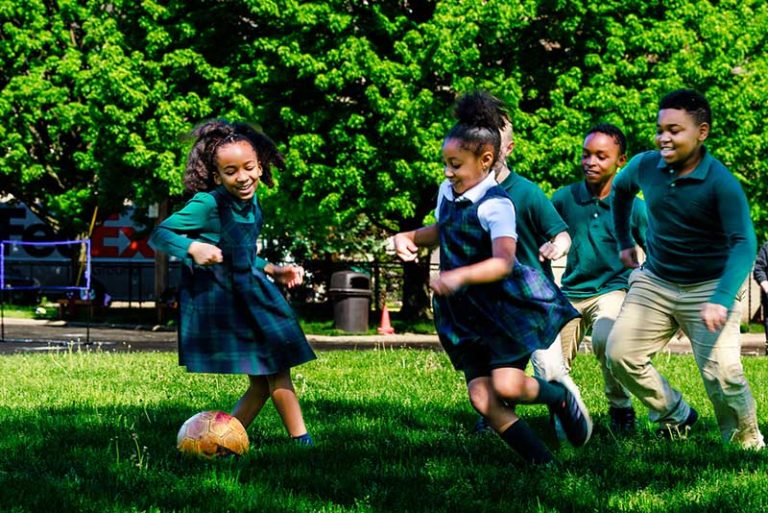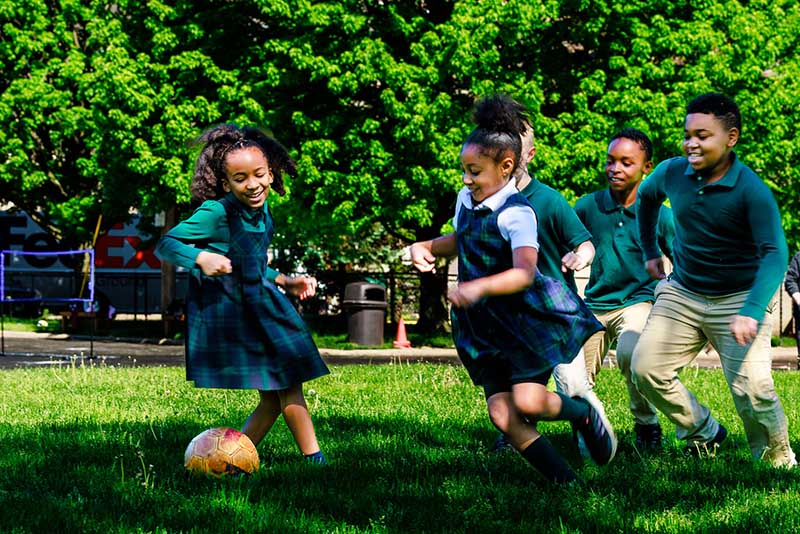 Join us Sunday, August 27 after the 11am mass for an afternoon of food, fun and fellowship.
We are so excited for the 2023-2024 school year!
 <iframe id="JotFormIFrame-231874134937160″ title="Clone of COS Personal Tour Form" onload="window.parent.scrollTo(0,0)" allowtransparency="true" allowfullscreen="true" allow="geolocation; microphone; camera" src="https://form.jotform.com/231874134937160″ frameborder="0″ style="min-width:100%;max-width:100%;height:539px;border:none;" scrolling="no" > </iframe> <script type="text/javascript"> var ifr = document.getElementById("JotFormIFrame-231874134937160"); if (ifr) { var src = ifr.src; var iframeParams = []; if (window.location.href && window.location.href.indexOf("?") > -1) { iframeParams = iframeParams.concat(window.location.href.substr(window.location.href.indexOf("?") + 1).split('&')); } if (src && src.indexOf("?") > -1) { iframeParams = iframeParams.concat(src.substr(src.indexOf("?") + 1).split("&")); src = src.substr(0, src.indexOf("?")) } iframeParams.push("isIframeEmbed=1"); ifr.src = src + "?" + iframeParams.join('&'); } window.handleIFrameMessage = function(e) { if (typeof e.data === 'object') { return; } var args = e.data.split(":"); if (args.length > 2) { iframe = document.getElementById("JotFormIFrame-" + args[(args.length – 1)]); } else { iframe = document.getElementById("JotFormIFrame"); } if (!iframe) { return; } switch (args[0]) { case "scrollIntoView": iframe.scrollIntoView(); break; case "setHeight": iframe.style.height = args[1] + "px"; if (!isNaN(args[1]) && parseInt(iframe.style.minHeight) > parseInt(args[1])) { iframe.style.minHeight = args[1] + "px"; } break; case "collapseErrorPage": if (iframe.clientHeight > window.innerHeight) { iframe.style.height = window.innerHeight + "px"; } break; case "reloadPage": window.location.reload(); break; case "loadScript": if( !window.isPermitted(e.origin, ['jotform.com', 'jotform.pro']) ) { break; } var src = args[1]; if (args.length > 3) { src = args[1] + ':' + args[2]; } var script = document.createElement('script'); script.src = src; script.type = 'text/javascript'; document.body.appendChild(script); break; case "exitFullscreen": if (window.document.exitFullscreen) window.document.exitFullscreen(); else if (window.document.mozCancelFullScreen) window.document.mozCancelFullScreen(); else if (window.document.mozCancelFullscreen) window.document.mozCancelFullScreen(); else if (window.document.webkitExitFullscreen) window.document.webkitExitFullscreen(); else if (window.document.msExitFullscreen) window.document.msExitFullscreen(); break; } var isJotForm = (e.origin.indexOf("jotform") > -1) ? true : false; if(isJotForm && "contentWindow" in iframe && "postMessage" in iframe.contentWindow) { var urls = {"docurl":encodeURIComponent(document.URL),"referrer":encodeURIComponent(document.referrer)}; iframe.contentWindow.postMessage(JSON.stringify({"type":"urls","value":urls}), "*"); } }; window.isPermitted = function(originUrl, whitelisted_domains) { var url = document.createElement('a'); url.href = originUrl; var hostname = url.hostname; var result = false; if( typeof hostname !== 'undefined' ) { whitelisted_domains.forEach(function(element) { if( hostname.slice((-1 * element.length – 1)) === '.'.concat(element) || hostname === element ) { result = true; } }); return result; } }; if (window.addEventListener) { window.addEventListener("message", handleIFrameMessage, false); } else if (window.attachEvent) { window.attachEvent("onmessage", handleIFrameMessage); } </script> <iframe id="JotFormIFrame-231874134937160″ title="Clone of COS Personal Tour Form" onload="window.parent.scrollTo(0,0)" allowtransparency="true" allowfullscreen="true" allow="geolocation; microphone; camera" src="https://form.jotform.com/231874134937160″ frameborder="0″ style="min-width:100%;max-width:100%;height:539px;border:none;" scrolling="no" > </iframe> <script type="text/javascript"> var ifr = document.getElementById("JotFormIFrame-231874134937160"); if (ifr) { var src = ifr.src; var iframeParams = []; if (window.location.href && window.location.href.indexOf("?") > -1) { iframeParams = iframeParams.concat(window.location.href.substr(window.location.href.indexOf("?") + 1).split('&')); } if (src && src.indexOf("?") > -1) { iframeParams = iframeParams.concat(src.substr(src.indexOf("?") + 1).split("&")); src = src.substr(0, src.indexOf("?")) } iframeParams.push("isIframeEmbed=1"); ifr.src = src + "?" + iframeParams.join('&'); } window.handleIFrameMessage = function(e) { if (typeof e.data === 'object') { return; } var args = e.data.split(":"); if (args.length > 2) { iframe = document.getElementById("JotFormIFrame-" + args[(args.length – 1)]); } else { iframe = document.getElementById("JotFormIFrame"); } if (!iframe) { return; } switch (args[0]) { case "scrollIntoView": iframe.scrollIntoView(); break; case "setHeight": iframe.style.height = args[1] + "px"; if (!isNaN(args[1]) && parseInt(iframe.style.minHeight) > parseInt(args[1])) { iframe.style.minHeight = args[1] + "px"; } break; case "collapseErrorPage": if (iframe.clientHeight > window.innerHeight) { iframe.style.height = window.innerHeight + "px"; } break; case "reloadPage": window.location.reload(); break; case "loadScript": if( !window.isPermitted(e.origin, ['jotform.com', 'jotform.pro']) ) { break; } var src = args[1]; if (args.length > 3) { src = args[1] + ':' + args[2]; } var script = document.createElement('script'); script.src = src; script.type = 'text/javascript'; document.body.appendChild(script); break; case "exitFullscreen": if (window.document.exitFullscreen) window.document.exitFullscreen(); else if (window.document.mozCancelFullScreen) window.document.mozCancelFullScreen(); else if (window.document.mozCancelFullscreen) window.document.mozCancelFullScreen(); else if (window.document.webkitExitFullscreen) window.document.webkitExitFullscreen(); else if (window.document.msExitFullscreen) window.document.msExitFullscreen(); break; } var isJotForm = (e.origin.indexOf("jotform") > -1) ? true : false; if(isJotForm && "contentWindow" in iframe && "postMessage" in iframe.contentWindow) { var urls = {"docurl":encodeURIComponent(document.URL),"referrer":encodeURIComponent(document.referrer)}; iframe.contentWindow.postMessage(JSON.stringify({"type":"urls","value":urls}), "*"); } }; window.isPermitted = function(originUrl, whitelisted_domains) { var url = document.createElement('a'); url.href = originUrl; var hostname = url.hostname; var result = false; if( typeof hostname !== 'undefined' ) { whitelisted_domains.forEach(function(element) { if( hostname.slice((-1 * element.length – 1)) === '.'.concat(element) || hostname === element ) { result = true; } }); return result; } }; if (window.addEventListener) { window.addEventListener("message", handleIFrameMessage, false); } else if (window.attachEvent) { window.attachEvent("onmessage", handleIFrameMessage); } </script> <iframe id="JotFormIFrame-231874134937160″ title="Clone of COS Personal Tour Form" onload="window.parent.scrollTo(0,0)" allowtransparency="true" allowfullscreen="true" allow="geolocation; microphone; camera" src="https://form.jotform.com/231874134937160″ frameborder="0″ style="min-width:100%;max-width:100%;height:539px;border:none;" scrolling="no" > </iframe> <script type="text/javascript"> var ifr = document.getElementById("JotFormIFrame-231874134937160"); if (ifr) { var src = ifr.src; var iframeParams = []; if (window.location.href && window.location.href.indexOf("?") > -1) { iframeParams = iframeParams.concat(window.location.href.substr(window.location.href.indexOf("?") + 1).split('&')); } if (src && src.indexOf("?") > -1) { iframeParams = iframeParams.concat(src.substr(src.indexOf("?") + 1).split("&")); src = src.substr(0, src.indexOf("?")) } iframeParams.push("isIframeEmbed=1"); ifr.src = src + "?" + iframeParams.join('&'); } window.handleIFrameMessage = function(e) { if (typeof e.data === 'object') { return; } var args = e.data.split(":"); if (args.length > 2) { iframe = document.getElementById("JotFormIFrame-" + args[(args.length – 1)]); } else { iframe = document.getElementById("JotFormIFrame"); } if (!iframe) { return; } switch (args[0]) { case "scrollIntoView": iframe.scrollIntoView(); break; case "setHeight": iframe.style.height = args[1] + "px"; if (!isNaN(args[1]) && parseInt(iframe.style.minHeight) > parseInt(args[1])) { iframe.style.minHeight = args[1] + "px"; } break; case "collapseErrorPage": if (iframe.clientHeight > window.innerHeight) { iframe.style.height = window.innerHeight + "px"; } break; case "reloadPage": window.location.reload(); break; case "loadScript": if( !window.isPermitted(e.origin, ['jotform.com', 'jotform.pro']) ) { break; } var src = args[1]; if (args.length > 3) { src = args[1] + ':' + args[2]; } var script = document.createElement('script'); script.src = src; script.type = 'text/javascript'; document.body.appendChild(script); break; case "exitFullscreen": if (window.document.exitFullscreen) window.document.exitFullscreen(); else if (window.document.mozCancelFullScreen) window.document.mozCancelFullScreen(); else if (window.document.mozCancelFullscreen) window.document.mozCancelFullScreen(); else if (window.document.webkitExitFullscreen) window.document.webkitExitFullscreen(); else if (window.document.msExitFullscreen) window.document.msExitFullscreen(); break; } var isJotForm = (e.origin.indexOf("jotform") > -1) ? true : false; if(isJotForm && "contentWindow" in iframe && "postMessage" in iframe.contentWindow) { var urls = {"docurl":encodeURIComponent(document.URL),"referrer":encodeURIComponent(document.referrer)}; iframe.contentWindow.postMessage(JSON.stringify({"type":"urls","value":urls}), "*"); } }; window.isPermitted = function(originUrl, whitelisted_domains) { var url = document.createElement('a'); url.href = originUrl; var hostname = url.hostname; var result = false; if( typeof hostname !== 'undefined' ) { whitelisted_domains.forEach(function(element) { if( hostname.slice((-1 * element.length – 1)) === '.'.concat(element) || hostname === element ) { result = true; } }); return result; } }; if (window.addEventListener) { window.addEventListener("message", handleIFrameMessage, false); } else if (window.attachEvent) { window.attachEvent("onmessage", handleIFrameMessage); } </script>